1) What is the working title of your next book?
CURSED! And it will be the Estrange Reality Book II. The Book One is ACHES.
2) Where did the idea come from for the book?
Well, I had to go on with the Book One! The story is not end ! Not yet!
3) What genre does your book fall under?
Let's see… A part of it is real and a part is more fantastic, I have to say. And if we have to speak about genre is Thriller, Adventure, Suspence and don't forget : Vampires !
4) What actors would you choose to play the part of your characters in a movie rendition?
This is a hard one and I have no answer yet, not for all of my characters anyway… Sasakawa should be played by Takeshi Kaneshiro (Sasakawa is my favorite hero). But I did some COVERS ART to give you an idea: you can meet ALMA, ESTRANGE, SASAKAWA, VERA and TYRONE
5) What is the one-sentence synopsis of your book?
"The future is not how you predicted."
Estrange Reality is about five (main) characters : Estrange (the vampire 1st hero – "The Ronin" as Sasakawa likes to call him), Alma (Estrange's eternal love, 2nd), Sasakawa (the "old" vampire friend, 3rd), Tyrone (the "human" friend, 4th) and Vera (Alma's childhood friend, 5th). In this book you will follow mostly the adventures of another character : Alma and not Estrange as you were accustomed.
6) Will your book be self-published or represented by an agency?
I am a self published author and I'll stay as well. I already had propositions but we didn't find an accord for my author rights.
7) How long did it take you to write the first draft of the manuscript?
The first draft is already finished and took me 7 months, but I feel I have something else to say…

What other books would you compare this story to within your genre?
The echoes are different, some readers said "Underworld", someone else said "Blade", and I think none of it! It does not have a twin in genre because is not only a story, the book is based on research  I have done and some scientific experiments still unknown. This story has to be read, to have an ideea.
9) Who or what inspired you to write this book?
Well, just a old diary that I found in my grandfather cellar in a iron coffin.
My grand father (my mother's father) was Austrian; he left his country at the period of the First World War and never returned. He never liked to tell us about his life or his family. All I know is what I read after his death, when I found his old diaries.
Actually, about this I speak in this second part, CURSED, when… I don't want to say more.
10) What else about the book might pique the reader's interest?
This book will be a journey, a sad journey because the main hero, Estrange, will not really be there.
But I know you will love it.
This blog tour of "The Next Big Thing" continues next Wednesday, December 19th.
Keep an eye out for Q & A's with:
Wednesday, December 12, 2012
by admin
ACHES
the beginning…
MERCENARY or VAMPIRE ?
When an explosion release unspeakable… PROTECTOR of a secret ?
OR only VICTIM? He must uncover the thruth.
Secrets hidden could cost him his future.
Estrange Reality #1: DEUIL version francaise, ACHES english version.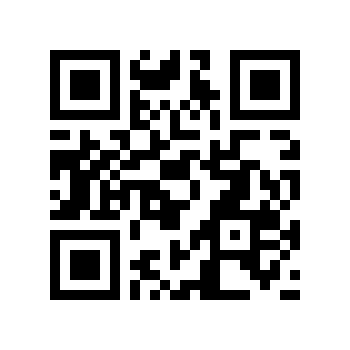 by admin
ACHES: Estrange Reality BOOK ONE (english version)
Well, this is it!
It is finally on web and it is true!
The english version is there for you:
by admin
Estrange Reality Episode One: ACHES in Comics Development
The much anticipated new release Episode One of the series Estrange Reality is currently in development and is scheduled for release in 2012. A new team are producing the original browser-based adventure with an explosive sequel that will both shock and awe the constant reader. Be prepared for anything… " and drop anything that moves." Haven't experienced the first volume of Estrange Reality : ACHES ? Get started here.
L'Episode One de la série Estrange Reality, DEUIL en Bande Dessinée est en développement
La très attendu Episode One – DEUIL – en Bande Dessinée de la série Estrange Reality, est actuellement en développement et sa sortie est prévue pour 2012. Une nouvelle équipe travaille a la transposition de l'original avec une suite explosive à la fois choquante et effrayante. Soyez prêt à tout …"Et lâchez tout ce qui bouge."
N'avez pas encore lu le premier volume de la série Estrange Reality : DEUIL ? Commencez ici !
by admin